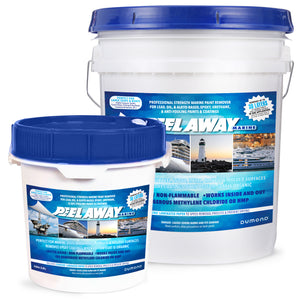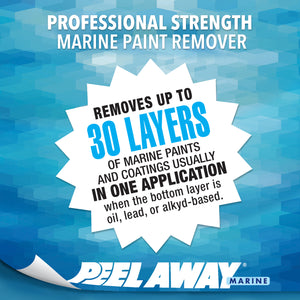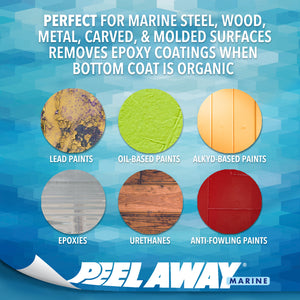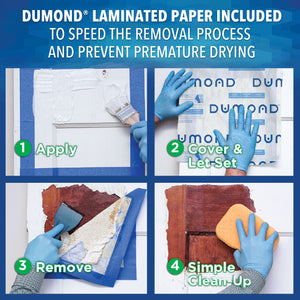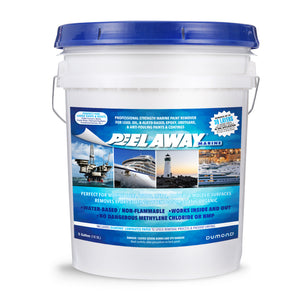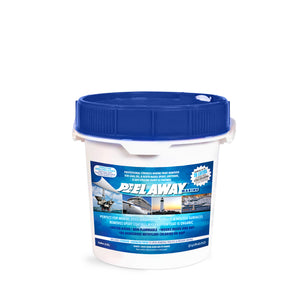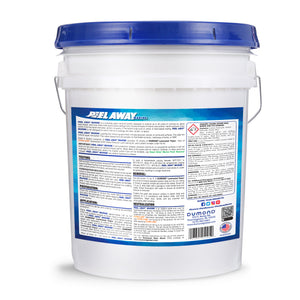 Peel Away® Marine Paint Remover
---
Peel Away Marine Paint Remover is an ideal nautical paint removal solution for marine contractors, shipwrights, boatyards, professionals, and serious boat owners looking to remove anti-fouling paint without disturbing or removing the epoxy barrier gel coat, providing the bottom paint is organic. It is engineered to remove multiple layers of top and bottom marine paints, varnishes, shellacs, and coatings when the bottom layer is oil, lead, or alkyd based.
Peel Away Marine is a heavy duty, professional strength remover engineered for the smallest boat to the larger sea vessels like cabin cruisers, yachts, cruise ships, fishing and tugboats, and other commercial vessels. Perform a test with this product before beginning a full paint removal project. Works inside or out. This product is free from dangerous methylene chloride or NMP. Trusted for private owners, marinas, shipyards, and other removal specialists.
Peel Away Marine is a complete paint removal system with everything you need to get started under the lid. Every container includes Peel Away Marine Paint Remover, Dumond® Laminated Paper, Citri-Lize® Neutralizer & Mill Glaze Remover, and a pH test kit. 1 Gallon containers also include a plastic scraper. 
Available in 1 Gallon and 5 Gallon containers.
Ordering
Technical & Safety Data Sheets