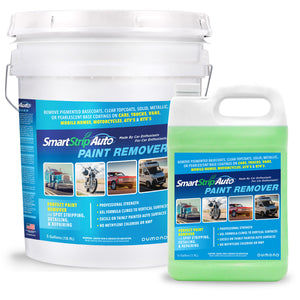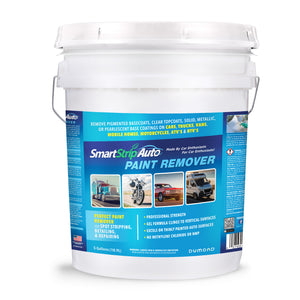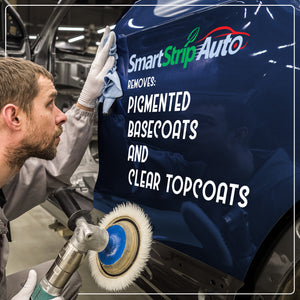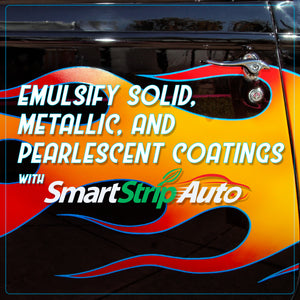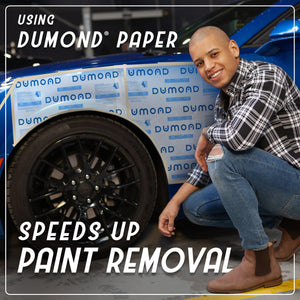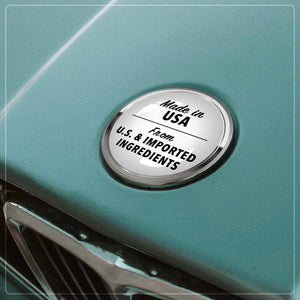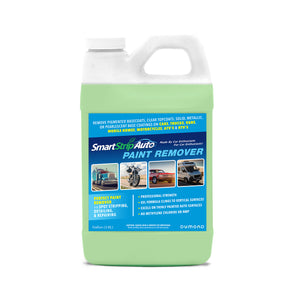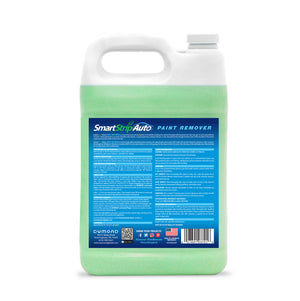 Smart Strip® Auto Paint Remover
---
Smart Strip Auto Paint Remover is an innovative paint removal product scientifically developed to remove pigmented basecoats and clear topcoats of acrylic polyurethane "enamel" commonly found in car paints. Emulsify solid, metallic, or pearlescent base coatings with ease. In fact, this professional strength formula works all the way down to the primer to give your favorite vehicle a fresh, new look.
Smart Strip Auto Paint Remover is not like other paint removers. Our water-based remover does NOT contain the harmful chemicals common in other removers like dangerous Methylene Chloride or hazardous NMP. It can be used indoors or out: In the garage, the bus depot, at the train yard, in the driveway, or the auto body shop. 
Manufactured BY Car Enthusiasts, FOR Car Enthusiasts.
Available in 1 gallon and 5 gallon containers. 
Ordering
Technical & Safety Data Sheets