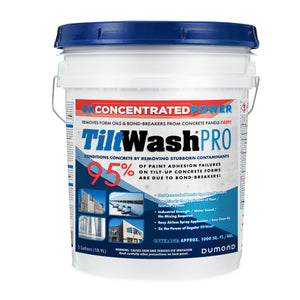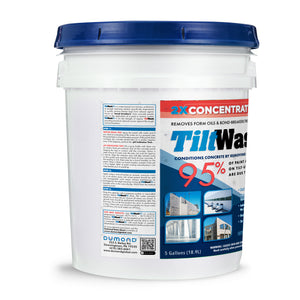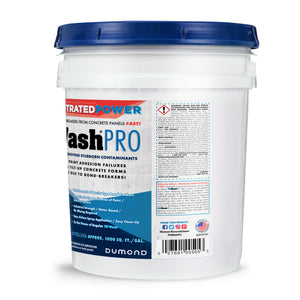 Tilt Wash® PRO Concrete Cleaner & Bond Breaker Remover
Tilt Wash® PRO Concrete Cleaner & Bond Breaker Remover
---
Tilt Wash Pro is an industrial strength cleansing solution specifically engineered to quickly remove barrier-type form release agents known as "bond-breakers" from tilt-up or off-form concrete prior to the application of paints, coatings, and sealers.
Tilt Wash PRO is a concentrated concrete cleansing solution with 2x the power of regular Tilt Wash. With its 1000 sq. ft. of coverage, this water-based formulation can be easily applied with an airless sprayer or pressure washer. Use prior to the application of a paint or texture system.
Available in 5 gallon containers and 264 gallon IBC totes.
Ordering
Technical & Safety Data Sheets