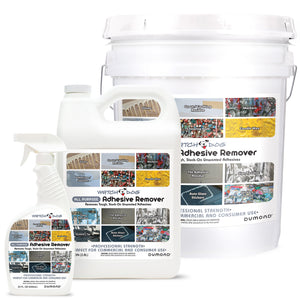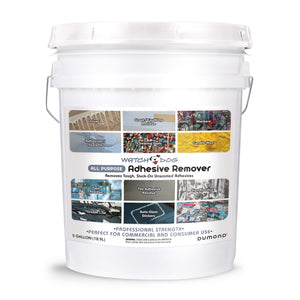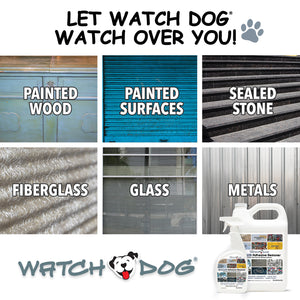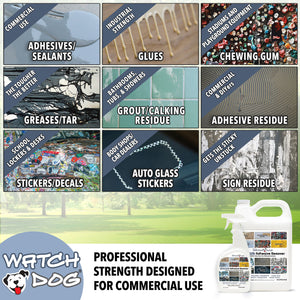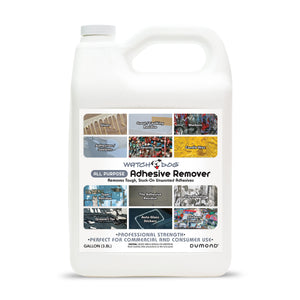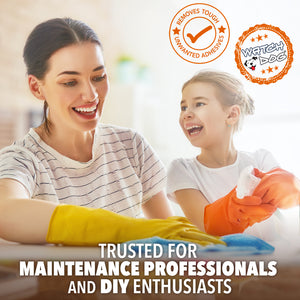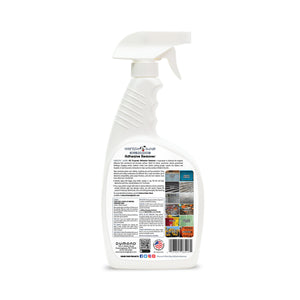 Watch Dog® Adhesive Remover
---
Watch Dog Adhesive Remover is an all-purpose, commercial use adhesive remover and cleaner engineered for tough commercial surfaces. Eliminates adhesives, glues, markers, gum, grease, tar, wax, sap, inks, and nasty goo from public and private spaces. 
Watch Dog Adhesive Remover excels commercially in government buildings, shopping centers, stadiums, hotels, train stations, parking garages, airports, bus stations, schools, and hospitals. A must for use by cleaning professionals as well as homeowners and teachers to clean up sticky residues left by kids. Works on almost all surfaces: wood, metal, concrete, glass, brick, stone, plaster, fiberglass, masonry, tile, porcelain, and even all kinds of sealed stone, without harming the surface.
Available in 22oz spray bottles, 1 gallon refills, and 5 gallon containers.
Ordering
Technical & Safety Data Sheets