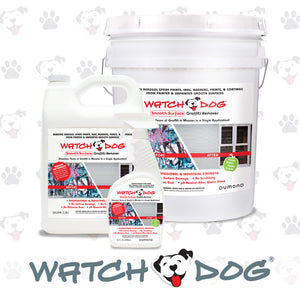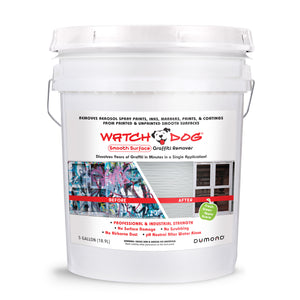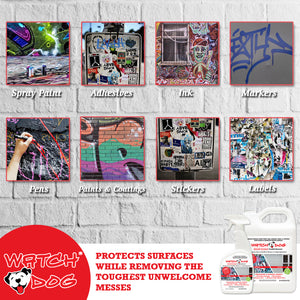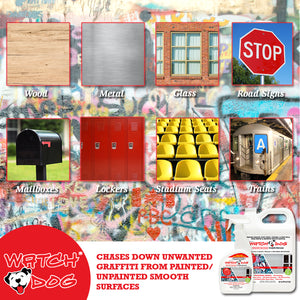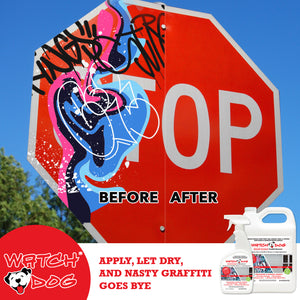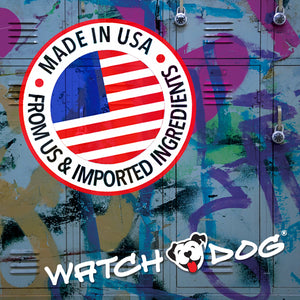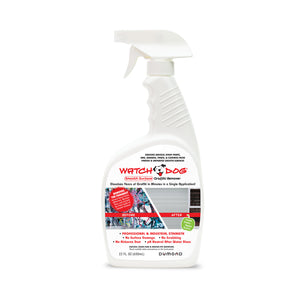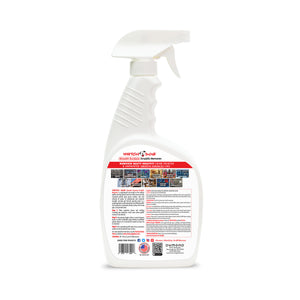 Watch Dog® Smooth Surface Graffiti Remover
Watch Dog® Smooth Surface Graffiti Remover
---
Watch Dog® Smooth Surface Graffiti Remover is an effective, professional strength, non-drip gel formula engineered to dissolve years of the toughest, nastiest graffiti from painted and unpainted smooth surfaces* within minutes. It removes aerosol spray paints, markers, pens, and almost all paints and coatings from smooth surfaces, such as lockers, desks, road signs, mailboxes, bathroom partitions, glass, security roll-up doors, and much more!
Watch Dog® Smooth Surface Graffiti Remover works in as little as 5 - 15 minutes in a single application. Simply apply, let set, and rinse. Most projects require no scrubbing! Removes ALL paint, down to the surface.
Available in 22oz trigger spray bottles, 1 gallon refills, and 5 gallon containers.
*For unpainted porous surfaces like brick and concrete, use Watch Dog® Porous Surface Graffiti Remover.
Ordering
Technical & Safety Data Sheets