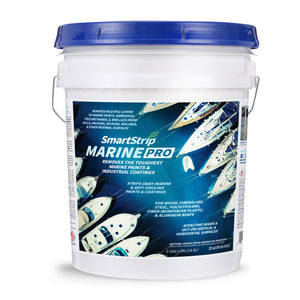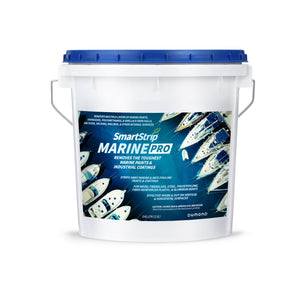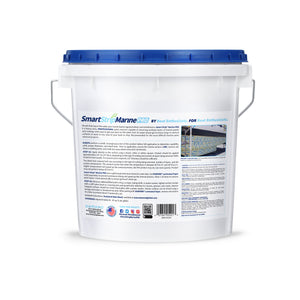 Smart Strip® Marine PRO Paint Remover
---
Smart Strip Marine PRO Paint Remover is engineered to remove multiple layers of polyurethane and acrylic top and bottom marine paints, varnishes, shellacs, and coatings, down to the gel coating. This includes the epoxy barrier coating above the gel coating. Effective on interior and exterior wood, fiberglass, metal, and aluminum found on boats, yachts, sailboats, and other seaworthy vessels.
Developed specifically FOR Boating Enthusiasts BY Boating Enthusiasts.
Smart Strip Marine PRO Paint Remover succeeds where many other marine paint removers fail, removing nautical coatings without dangerous Methylene Chloride or hazardous NMP. Performs best on post 1980's latex, oil, acrylic, and water-based paints. Ideal for contractors and professionals alike!
Smart Strip Marine PRO Paint Remover features a water-based gel formula that clings to surfaces and must remain in a wet state during use. We recommend pairing with Dumond Laminated Paper (sold separately), which has been specially engineered for that purpose. In fact, using Laminated Paper will speed up the paint removal process, allowing the gel to work more efficiently to lift away undesired coatings and reduce mess.
Ordering
Technical & Safety Data Sheets