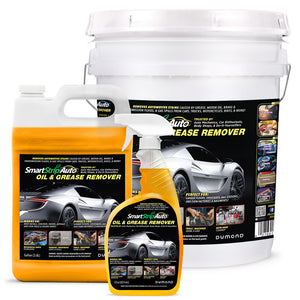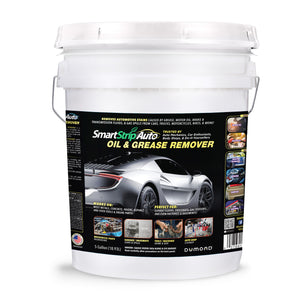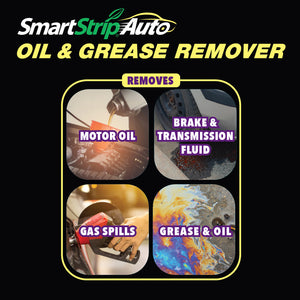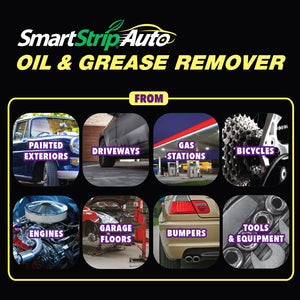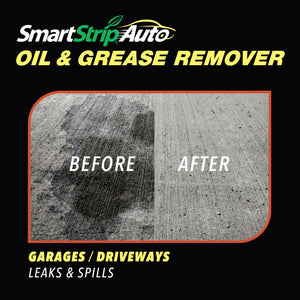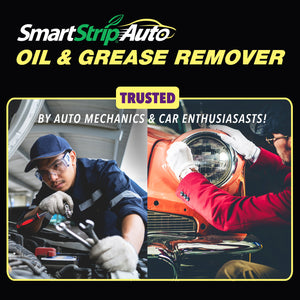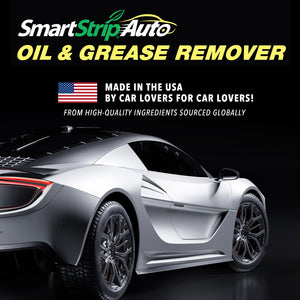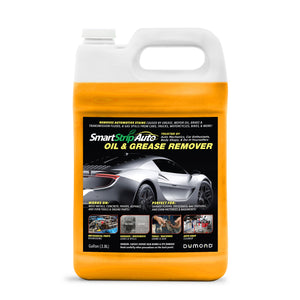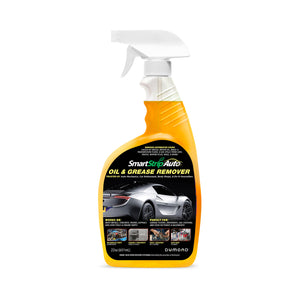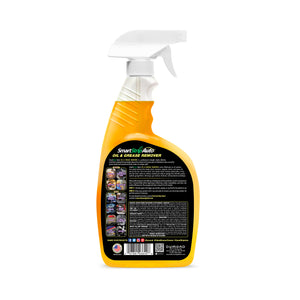 Smart Strip® Auto Oil & Grease Remover
---
Smart Strip® Auto Oil & Grease Remover is a highly effective emulsifier engineered to penetrate deep into substrates to remove years of automotive stains caused by grease, brake and transmission fluids, motor oils, and gasoline spills. Works quickly on almost all automotive surfaces (including hoods, doors, bumpers, etc.), engine and machine parts, tools, and other smooth surfaces. For porous surfaces like concrete, pavers, asphalt, garage floors, driveways, gas stations, factories, basements, and auto shops, allow about 20 minutes for the product to penetrate the substrate before removing.
Smart Strip® Auto Oil & Grease Remover works on virtually any automotive vehicle. Cars, trucks, vans, and SUVs are perfect, as well as non-traditional "automobiles" like construction vehicles, dump trucks, trains and trolleys, buses, and heavy loaders. Keep tools and machinery that work on vehicles clean as well!
Available in  22oz spray bottles, 1 gallon refills, and 5 gallon containers.
Ordering
Technical & Safety Data Sheets