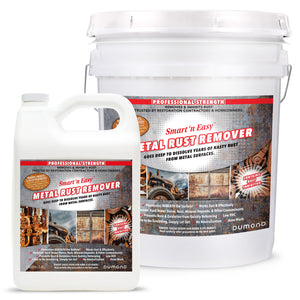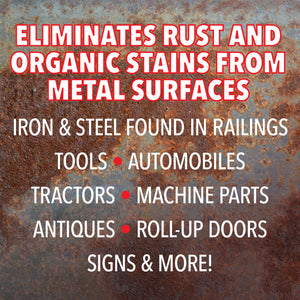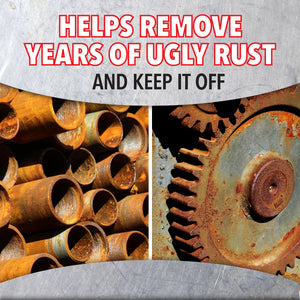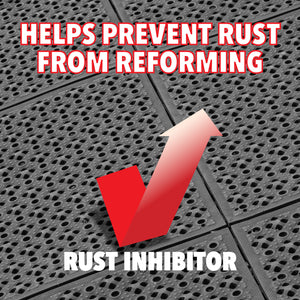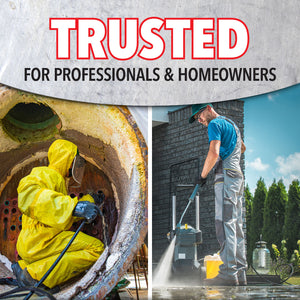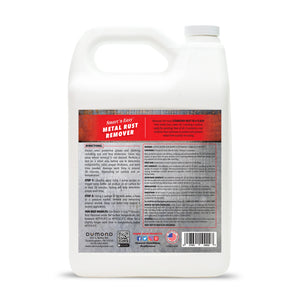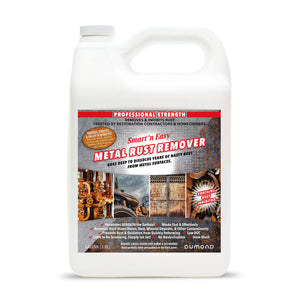 Smart 'n Easy™ Metal Rust Remover
---
Smart 'n Easy Metal Rust Remover is a heavy-duty, professional strength rust removal product engineered to remove years of set in rust and organic staining from metal surfaces (like iron and steel) without pitting, frosting, or altering the surface textures. Works in as little as 15 minutes to give new life to household and professional metal items.
Smart 'n Easy Metal Rust Remover contains a rust inhibitor that protects the substrate, preventing immediate re-rusting. Works well on metals found in tools, trucks, tractors, cars, machines, auto parts, farm equipment, trailers, roll-up doors, bicycles, grill grates, antiques, cast iron cookware, kitchen knives, toys, and other metals without harming the surface.
Smart 'n Easy Metal Rust Remover can be used commercially in government buildings, shopping centers, factories, farms, train stations, parking garages, and auto body shops worldwide to remove the toughest deposits of rust.
Available in 1 gallon and 5 gallon containers.
Ordering
Technical & Safety Data Sheets