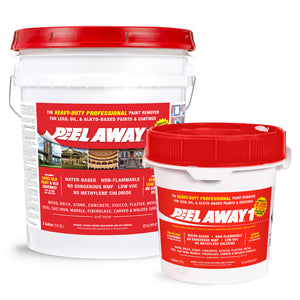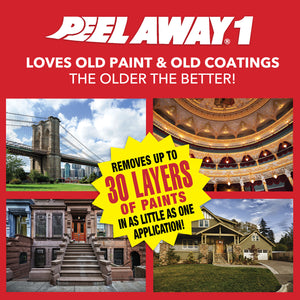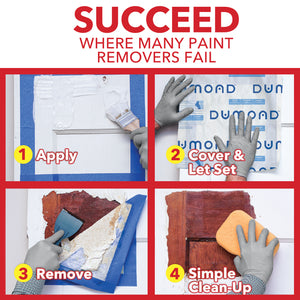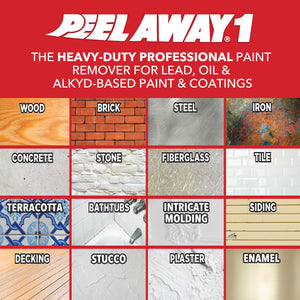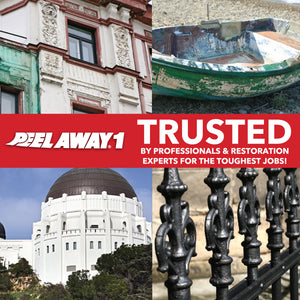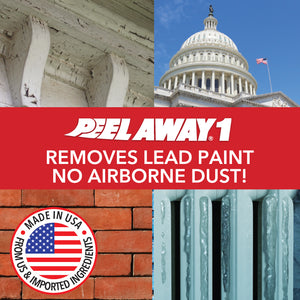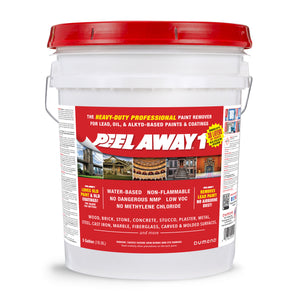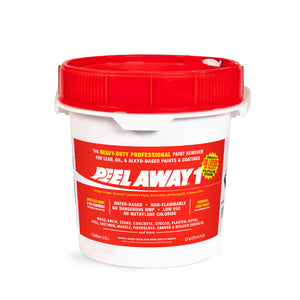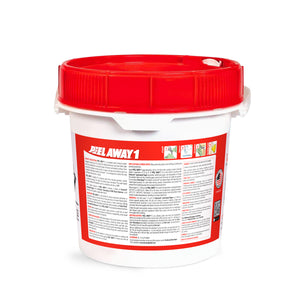 Peel Away® 1 Paint Remover
Peel Away® 1 Paint Remover
---
Peel Away 1 Paint Remover is a premier, industry-leading, heavy-duty paint removal product formulated to remove up to 30 layers of paints and coatings in as little as a single application. It is engineered to remove oil, alkyd, and lead-based paints and most other older coatings from virtually all types of interior and exterior surfaces. Best of all, it penetrates to the bottom layer and performs even when the top layers are latex, acrylic, or epoxy, as long as the bottom layer is an oil, alkyd or lead-based coating. Peel Away 1 is NOT engineered to work if the only coatings are latex, acrylic, or epoxy.

Peel Away 1 Paint Remover is a complete paint removal system with everything you need to get started under the lid. Every container includes Peel Away 1 Paint Remover, Dumond® Laminated Paper, Citri-Lize® Neutralizer & Mill Glaze Remover, and a pH test kit. 1 Gallon containers also include a plastic scraper.
Peel Away 1 Paint Remover is easily applied on interior and exterior wood, brick, stone, marble, terra cotta, granite, terrazzo, concrete, cement, stucco, plaster, metal, cast iron, steel, tin, copper, tile, enamel, clapboard, and slate. Always perform a small test to determine speed and efficacy. In a few instances, Peel Away 1 may darken some hardwood surfaces. Works best on pre-1980 based coatings. The older the better!
Available in 1 and 5 gallon containers.
Ordering
Data Sheets
Marketing