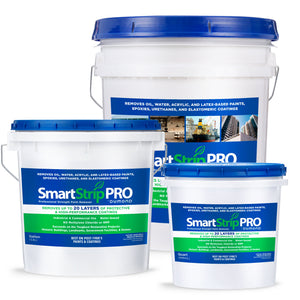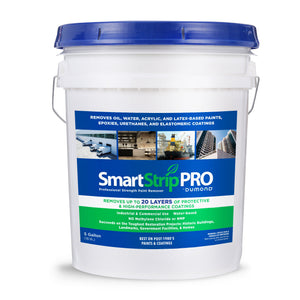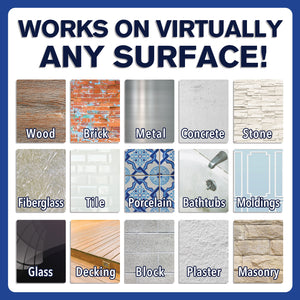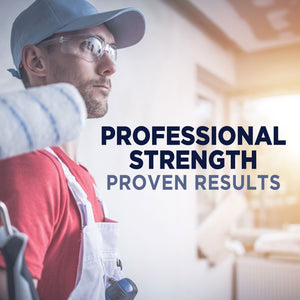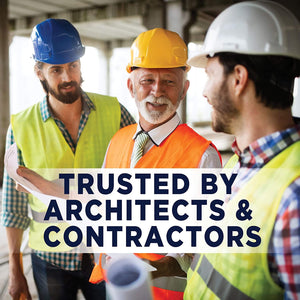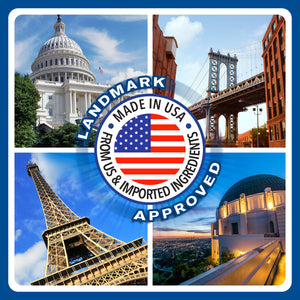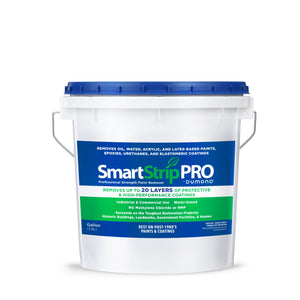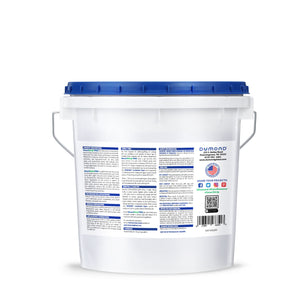 Smart Strip® PRO Paint Remover
---
Smart Strip PRO Paint Remover is the "top of the line" Smart Strip product that strips 20+ layers of oil, latex, and acrylic-based paints, varnishes, stains, and coatings, usually in a single application. It is recommended for the most difficult paint removal projects and is versatile enough to work on virtually all interior and exterior surfaces: wood, brick, stone, metal, marble, terra cotta, granite, terrazzo, concrete, plaster, cement, copper, tin, enamel, slate, cast iron, and more! When performance counts, Smart Strip PRO delivers!
Smart Strip PRO Paint Remover is easy to use. A product test before you begin will help determine the best dwell time for your project. Simply apply Smart Strip PRO to the desired area for removal and let the product do its work for up to 24 hours. Remove with a scrapper or pressure washer and clean area thoroughly with water. It's that simple! We recommend covering with Dumond Laminated Paper (sold separately) to keep the product in a wet state and speed the removal process.
Smart Strip PRO Paint Remover has been trusted to handle major restoration projects on historic buildings and landmarks, government facilities, and opera and music halls worldwide! Unlike other paint removers, Smart Strip PRO does not contain dangerous Methylene Chloride or hazardous NMP. Rated "best in class" by many paint and restoration specialists. Acclaimed by architects, contractors, and painting professionals.
Available in 1 and 5 gallon containers.
Ordering
Data Sheets
Marketing