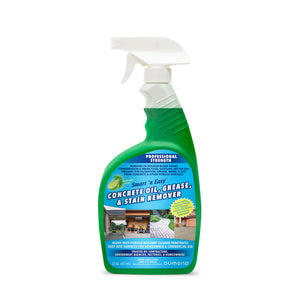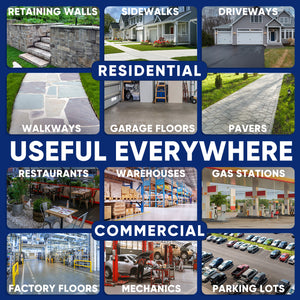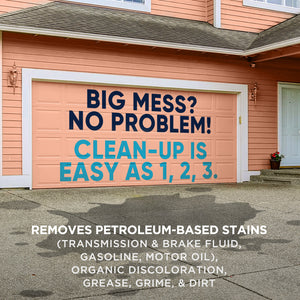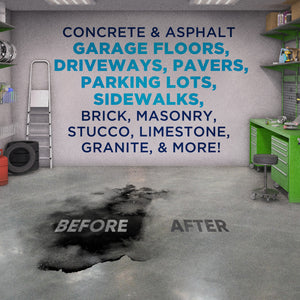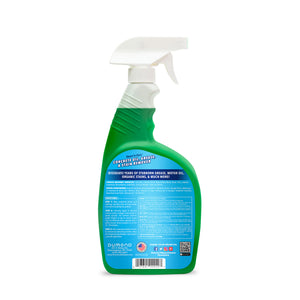 Smart 'n Easy™ Concrete Oil, Grease, & Stain Remover - 22oz Sample
---
Smart 'n Easy Concrete Oil, Grease, & Stain Remover is a highly effective, heavy-duty water-based emulsifier engineered to penetrates deep into porous masonry surfaces to remove years of stubborn petroleum-based stains (transmission & brake fluid, gasoline, motor oil), grease, grime, and dirt buildup.
POROUS MASONRY SURFACES: Concrete, Cement, Brick, Natural/Man-Made Stone, Tiles, Asphalt, Limestone, Brownstone, Sandstone, Granite, Marble, Slate, and More!
USEFUL EVERYWHERE: Around the Home (Retaining Walls, Sidewalks, Pavers, Garage Floors, Walkways) or Commercial Areas (Gas Stations, Parks, Mechanic Shops, Parking Lots & Garages, Industrial Factories, Manufacturing Plants, Restaurants, Storefronts).
Regular price
$17.99
Sale price
$20.99