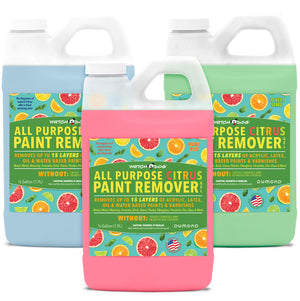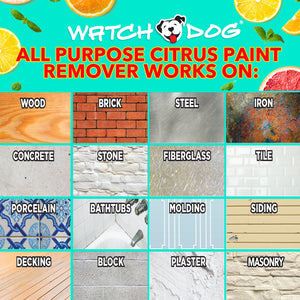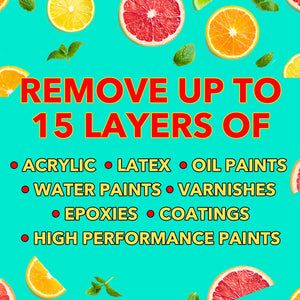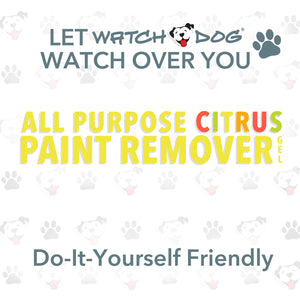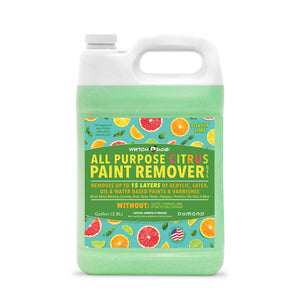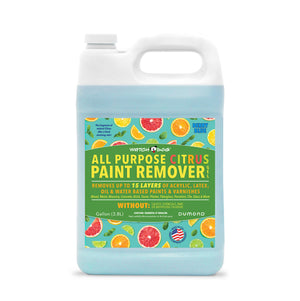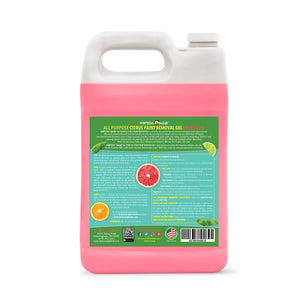 Watch Dog® All Purpose Citrus Paint Remover Gel
---
Watch Dog All Purpose Citrus Paint Remover Gel effectively strips multiple layers of acrylic, latex, oil, and water-based paints, varnishes, and coatings, usually in one application! It was developed specifically for Do-it-Yourselfers to be simple to use without the need for dangerous methylene chloride, hazardous NMP, or caustic chemicals commonly found in many paint removers.
Watch Dog All Purpose Citrus Paint Remover Gel works on most interior and exterior surfaces: brick, cast iron, cement, concrete, copper, enamel, granite, marble, metal, plaster, slate, stone, terrazzo, terra cotta, tin, wood, and more!

The fragrance of natural Citrus after a fresh morning rain. Available in three citrus scented colors: Ruby Red, Lovely Lime, and Berry Blue.
Available in quarts, ½ Gallon, and Gallon containers.
Ordering
Technical & Safety Data Sheets